Our Mission is to Help You Develop Physical, Mental, and Spiritual Mastery.
Welcome to Habithon, a personal development site to help you develop physical, mental and spiritual mastery.
Before we introduce ourselves, we want to ask if any of these sound familiar to you:
Getting used to a life of disappointment from not reaching your goals.
Indulging in short-term pleasures like too much social media, alcohol, junk food, or Netflix.
Feeling confused in an ocean of opportunity, expectations, and responsibilities, leading you to not take action on anything.
Tired of all the pressure that your family, friends, society, and life is throwing at you.
Feeling the frustration of not developing the career you desire, the relationships you want, or the body you dream about.
We've been there too, and we've felt the confusion, disappointment, and frustration that comes with wanting to achieve great things but not knowing how. 
We've also experienced how this has in turn led us to self-sabotaging behaviors and bad habits which just made things worse…
What helped us to discover who we are, realize our passions, and get back to a state of self-control, was building better habits in our lives.
If you want to reach your ultimate potential, become the person you dream of becoming, and living a life you are proud of leading, then we CAN'T WAIT to help you out on your journey!
We are Gustav & André. We started Habithon to help you to feel more confident, reach your ultimate potential, and develop better habits to become the person you want to be.
Why implement better habits? We discovered that contrary to popular belief, it wasn't the big changes that led to big results.
This is because making too big changes, like starting a too difficult exercising program or completely changing one's diet, usually only ended up in giving up and not being able to complete what one set out to do.
This in turn only leads to more disappointment and a negative spiral of disappointment and indulging in more bad habits.
It was by doing small adjustments in our everyday lives, that we gradually became more and more in alignment with who we want to be, and in turn led to more joy, happiness, and productivity over time.
We discovered that by changing our daily habits, we could change the outcome of everything that happened to us.
Therefore we realized that our future and everything that we wanted to happen in our lives was NOT dependant on big changes.
The process of living a life we desired was completely and fully controlled by the small things that we do daily, and that is why habits are so life-changing.
Continue reading down below to hear our stories of how we changed our life through developing better habits.
Gustav
Hey guys!
My name is Gustav and I'm so happy to welcome you to Habithon.
My story of implementing better habits started when I traveled abroad after high school, and it began because I was a confused young man with no idea of what I wanted to do and how I wanted to live my life.
That confusion led me to bad habits like drinking too much, not taking care of my relationships, and caring too much about how people who I actually didn't care much about, thought of me. The summer after high school was a very confusing time for me.
Two things happened that changed my life, one was that I took the chance to travel to China for 5 months, and the other was that I read a book I had received as a graduation gift called "The Monk who Sold His Ferrari".
I traveled abroad, read that book and I was so inspired that I started to implement better habits in my life like journaling, cold showering and waking up at 5am.
As a result I had some of the most joyful, happy and energised days than I ever had before in my life.
From that moment on I continued and dedicated myself to learn the principles, mindsets, and habits that make a good life.
A foundational principle that I've learned that changed my life is that small improvements when done over time lead to an amazing future.
My mission is to help you to build better habits so that you too can feel more happy, healthy, and more sure of your future.
I want you to know that independent of where you are, what you have done, and how you have lived you can always make a change.
I want to encourage you to reflect upon how you want to live, and then take action to make that a reality.
Through good habits you can pursue your potential and become the person you want to be.
Everyone's story is different and I am here to help you. Please send me and email to gustav@habithon.com and tell me your story so that I can guide you and help you on your journey. I really look forward to hearing from you!
André
Hey y'all!
My name is André and I'm so excited that you are reading this! Welcome to Habithon and your first step to develop better habits to build your future self!
My journey of developing better habits for myself started in my early teens. I was puzzled to what actually caused made me to feel in a certain way and I had a hard time to figure out what actually made me happy and progress in life.
Often I felt tangled up in my studies, part-time jobs and relationships and found no time to develop the things I really cared about.
I had no idea if the things I was doing actually developed me in the way I wanted.
But some things I knew challenged myself and developed my self esteem and willpower. For example kickboxing, which I've trained since 2007.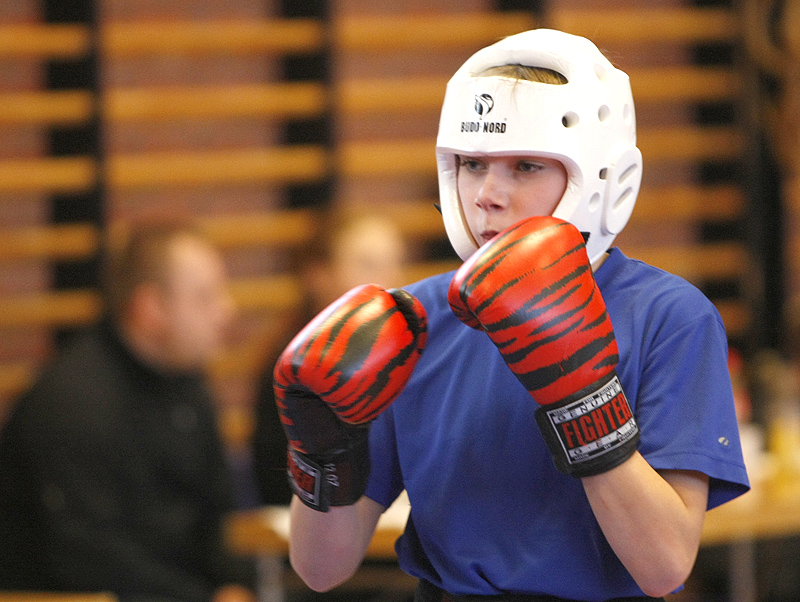 I became curious to find what things made me into a stronger person. A person with confidence, self-control and determination that could inspire others.
During years of endless YouTube-watching I finally came across mentors such as Tony Robbins, Mark Manson, Sadhguru and Gary Vaynerchuck. These people inspired me to focus on what I really enjoyed instead of caring too much on what society or people around me did or excpected of me.
This lead me to take control of my own development and to pursue the things I enjoyed and felt inspired by, like spending all my free time developing board games.
Since my board game days I've experimented a lot with different habits, such as meditation, cold showers and journaling to find my personal mix of habits that makes me into the person I want to be.
I strongly believe that every person has the potential to create a life they feel inspired by.
And I highly recomend you to take control and responsability of your life.
Don't wait for someone else to fix your problems, that being your family, friends, your boss or even the government. It's your life not someone else's!
My goal for you is to show you that regardless of your current state of mind, being insecure, lost or unhappy, you have the power to change, stop self-sabotage and become the person you want to be.
The Habithon Values
At Habithon, we have a few core philosophies and values that help to guide us in our path and which we want to share with you.
#1 It is the small things that you do every day that creates your future.
#2 The best time to start building habits for yourself was yesterday, the next best time is today.
#3 You are always changing, for better or for worse, YOU have to decide in which direction you want to change.
#4 By complaining you lose your power, by taking responsibility you get it back.
#5 Strive for excellence, not perfection.
How we can help you
In summary, we are two young, still a bit confused, and sometimes a bit stupid guys (maybe more than we would like to admit haha)…
… But a decision that we've made which we highly encourage you to make is to TAKE FULL RESPONSIBILITY FOR YOUR LIFE.
By taking full responsibility, you take action towards your bad habits, and the small actions that are done every day are the ones that truly matter in the end.
We still have so much to learn, and so much more on our path to becoming who we want to be, and we are so excited to continue to learn and to develop with you.
From taking full responsibility and control for your life and taking small actions towards your desired goals, you will be sure to succeed with creating an outstanding life for yourself.
Our mission is to help you build the life-changing habits that can truly take your life to the next level.
Maybe you are wondering where to start?
We highly recommend you start out with our FREE 7-Day Morning Routine Guide, so you can get started right away!